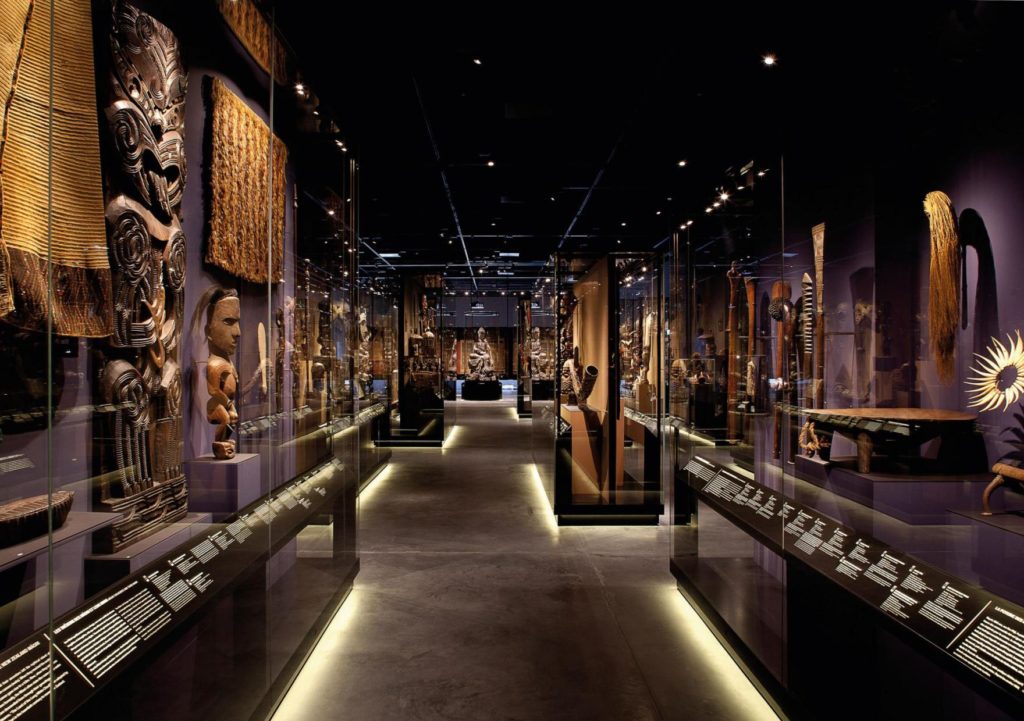 A Time Capsule of Humanity – The Ethnography Museum of Geneva
There is a little gem of a museum in Geneva, Switzerland that is not very often talked about but really worth mentioning. It's the MEG – the Musée d'Ethnographie de Genève. The new building which was inaugurated in 2014 and designed by Bern based architectural firm Graber Pulver, received the European Museum of the Year award in 2017.
Shaped like a pagoda, the whole concept of the museum is based on public accessibility. With around 80.000 objects and 15.000 pictorial and auditory documents, the collection is one of the largest in Switzerland. Over a thousand objects are exposed in sleek well lit large color-coded glass showcases. In addition, the ethnomusicology department presents musical instruments from different parts of the world and acoustic samples to be listened to by means of headphones.
This amazing time-capsule of humanity is like a 3D encyclopedia inviting the visitor to explore our diversity: Africa, America, Asia, Europe, and Oceania. The objects on show are like messages from across the world that convey the world's cultures.
Curiosities, rarities, ambivalent objects picked up by missionaries, diplomatic gifts, and scientific field research artifacts are all part of the collections.
Collections are what make museums unique. Museum collections are more than objects. They are carefully chosen assemblages, the product of a curatorial way of knowing. Here the curators have a distinctive way of understanding objects, making arguments with them, and telling stories with them. Curating is not simply collecting pieces, it is storytelling thus connecting an audience to a community. The Musée d'Ethnographie de Genève is a far cry from the old fashioned dust collecting Victorian styled museums of the past. The contemporary display only highlights the uniqueness of each object and makes us reflect on how we all share common values and emotions whatever our origins may be.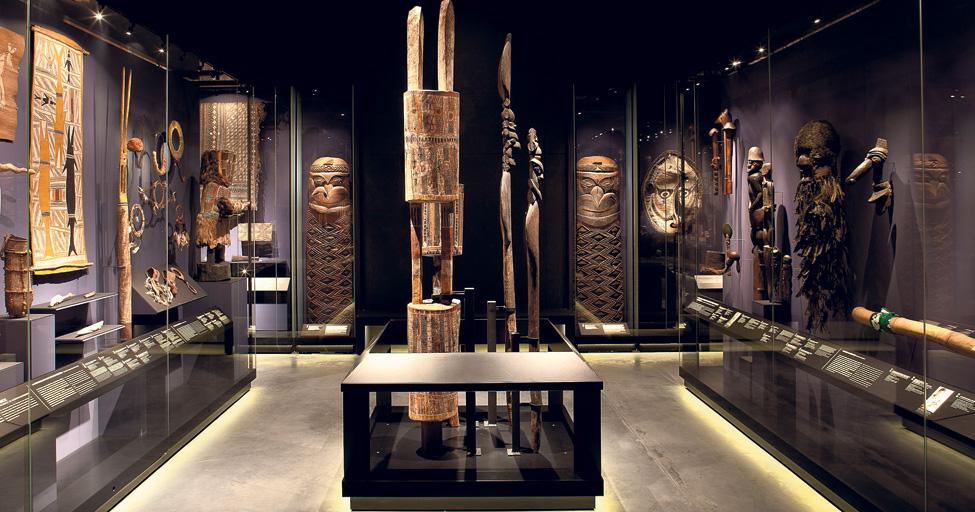 Once your visit done, don't forget to stop by at the modern, airy café for a coffee or a bite to eat. On sunny days, tables are placed on the esplanade at the entrance of the museum. You find yourself enjoying the charming landscaped green oasis facing you.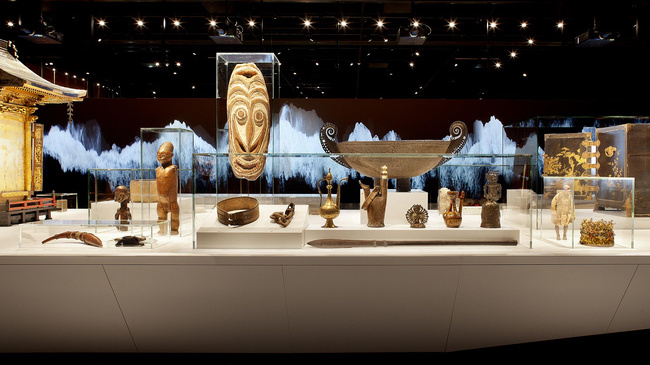 A visit to this Museum is a lovely way to take a break. Discover something new or even escape from our day to day routine and travel with our thoughts . The wealth of artifacts exposed in the Museum reminds us how we are all alike and how we are all different. Finally, you just realize how connected we all are – each and everyone of us.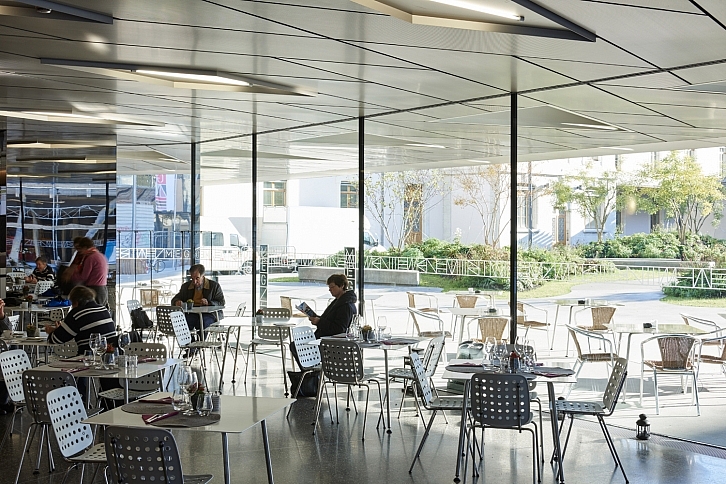 Hits: 140