This weekend with much anticipation, I viewed Netflix's new miniseries Halston, which portrays the life of Roy Halston Frowick. Halston was the fashion icon and creator of the first American luxury brand, synonymous of the seventies and the glamorous era of Studio 54. His strong connection to pop culture was evident by his friends and clients which included Andy Warhol, Liza Minelli, Bianca Jagger and Steve Rubell. Within his close entourage was designer Elsa Peretti, who was to imagine his teardrop shaped perfume bottle that became one of the best selling fragrances of all time.
The series that I thoroughly enjoyed and effortlessly binged on in an afternoon, reconnected me with the beautiful Elsa, who just recently passed away in March of this year. Tall, with short-cropped hair and distinctive glasses, Elsa Peretti was the Italian-born jewelry designer who revolutionized the industry with her biomorphic designs inspired by bone fragments and pebbles, died, age 80.
Born in Florence, Peretti was estranged from her well-to-do and tradition-bound family for most of her adult life. In 1964 she went to Spain and began modeling; four years later she took her chances in New York, and quickly integrated into the social circles around Andy Warhol and Halston, whose playground was Studio 54.
Peretti had arrived in Manhattan from Barcelona in 1968. She met Halston still a milliner at Bergdorf Goodman and began to socialize with him. As she explains in Vanity Fair, 'Little by little, we became friends. At that point, there was no coke; we were just smoking joints.'
In the early years the clique often gathered at Halston's rental apartment on East 55th74 Street which became Peretti's home in 1974, when Halston moved on up to this haute-minimalist town house on East 63rd Street. Many of her memories of that époque are out of focus, Peretti admits. And not just because of the alcohol and drugs. 'I wanted to look good, so I didn't wear my glasses. So it's all a bit of a blur'.
Despite the wild times and the partying, Peretti was able to focus and create remarkable things, using her instincts. She'd always been drawn to the shapes of objects, especially natural ones she found on the beach. The urge to transform them into her own first surfaced one day in 1969 when, she recalls, inspired by a silver flower vase she had found at a flea market, she made sketches, than took them to a silversmith in Spain with whom she hammered and filed a prototype for a two-inch sterling silver bud vase, worn around the neck on a leather thong. When a model at Sant'Angelo's défilé appeared wearing the piece, with a rose stem inside, it caused a sensation. 'Everybody wanted that little flask' Elsa recalled in her interview.
The designer began working with Tiffany & Co. in 1974 and over time her pieces came to account for about 10% of the company's sales. In 2012, Tiffany paid the designer a one-time fee of more than $47 million dollars. A successful businesswoman, Peretti was also an exemplar of the stylish, liberated professional woman of the 1970s.
Peretti's curvilinear pieces in sterling silver—not gold, broke with tradition as women began shopping jewellery for themselves rather than be gifted by men. Her jewellery and design pieces for Tiffany & Co. are included in the 20th century collection of the British Museum, the Museum of the Fine Arts, Boston and the Museum of Fine Arts, Houston.
As a philanthropist, Peretti supported a wide variety of causes and also privately undertook the restoration of the historic Spanish village Sant Martí Vell in Catalonia which became her permanent refuge.
Despite their ferocious fall out in 1978, and two years before Halston's death in 1990, the pair had a 'rapprochement' when he came to visit her. "What I really valued about Halston was the encouragement he gave me.' He had recognized and appreciated her talent from the start and introduced her to Tiffany CEO Walter Hoving in 1974 where Peretti was signed up immediately. And as the expression goes, the rest was history.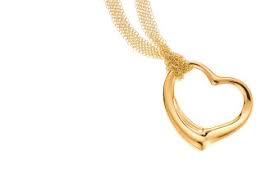 Source : Vanity Fair, August 2014 – Elsa Peretti's Great Escape by James Reginato
Hits: 282