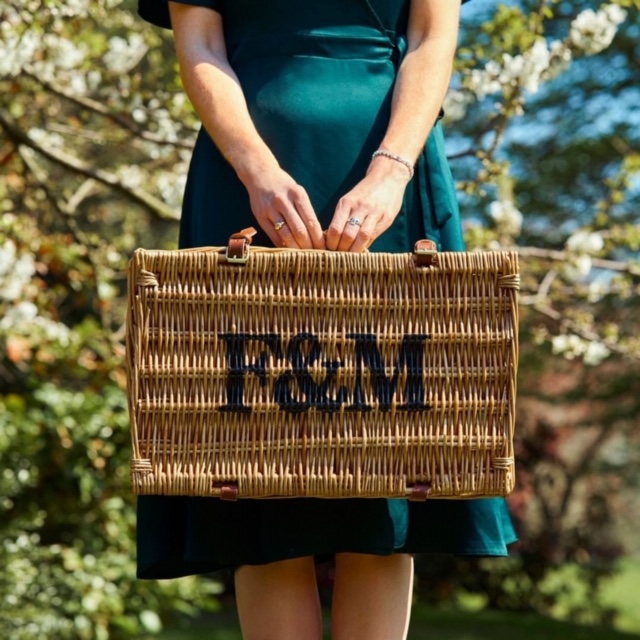 With lockdown beginning to ease and the warm days permitting, we are finally able to resume simple summertime pleasures.
One such pleasure that many are taking advantage of is the humble picnic, which can be enjoyed outside at a sensible distance with loved ones, and is perfect for a multitude of different occasions.
All it requires is a blanket on a patch of grass and some victuals, be they homemade or takeaway. One element missing from this bucolic description and in my view the essential one, that is to say the hamper. Not a casual tote, a common cooler or a vulgar backpack to carry your goodies. No – a sturdy elegant wicker basket. Quality food and drink is a must, but so too is a well-constructed hamper that can be re-used once the contents consumed.
My association of picnics with the traditional hamper probably dates back to childhood when I lived in London. Brits do love a picnic maybe because they know the true value of a beautiful day which were rarer back then since « climate change » was not really an issue at the time. Whether a pre-sliced ham, pork pies and Thermos put in the boot of a car before heading out to nature. Or a simple M&S sandwich and bag of crisps eaten on the grass in Hyde Park, the desire to eat outdoors is embedded in the British heritage. Picnicking occasions were many then and are still today. Simple or sophisticated, the opportunities abound. Ascot, Henley Regatta, Glyndebourne, Windsor Polo, Eton & Harrow cricket games, the summer calendar is filled with formal occasions bringing people together to break bread and make the best of a British summer.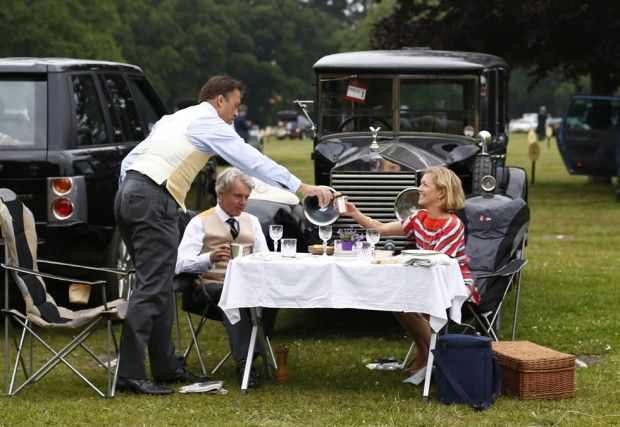 But what most impacted me then as a child was the sight of beautiful wicker baskets in which nested plates, cutlery, linen napkins and food. The elegance of it all was delightful. Yet this very British tradition of picnicking using hampers amusingly originated from France.
The history of the English picnic and hampers is traced back to the 11th century at the time of William the Conqueror. Aside from food, hampers (or 'hanapiers' in French, meaning 'a case for goblets') were used to store important documents. The origin of the word « picnic » is also French and thought to date to 1692. In the book « Origines de la Langue Française » features "pique-nique" to describe a group of people dining in a restaurant who brought their own wine. They would pick and eat little bits of food. It is believed that the concept of a picnic held the connotation of a meal involving everyone contributing something.
Later in the 1700 as stage coach travel developed and in the 1800 with the railroad expansion, hampers became a popular choice for travellers to dine en route. As the British Empire expanded, so did the tradition of outdoor eating. It wasn't just in Britain's green and pleasant land where picnics were all the rage, but wherever you looked on the map of the Empire outdoor eating provided an opportunity to put on a show. Safari tents were pitched on the savannah, Mughal tents were erected in the Indian foothills, and elaborate displays duly unfolded, with china crockery and cut glass, table linen and Persian rugs.
The fabulous luxury department store Fortnum & Mason was quick to capitalize on this age of adventure. They created an in-store « Expeditions » department dedicated to sending home comforts overseas in hampers – anything from mustard and baked beans, to butter knives and sauce boats.
Hampers filled with smoked salmon sandwiches and Victorian sponge cakes became so popular that the tradition of gifting Christmas hampers came into fashion. Seasonal hampers can be added to the long list of contributions the Victorians bestowed on us. Our wealthier forebears started presenting them to maids and servants as gestures of goodwill to reward them with a feast over the Christmas period.
As motor travel increased in popularity some hampers began to include tea kettles and burners that would allow motorists to stop for hot refreshments during their journey.
Still today, though we may be less formal and despite the comforts of modern living, nothing replaces the uniqueness of eating outdoors on a sunny day a picnic in a hamper. Preferably one with the Fortnum logo stamped boldly on a sturdy wicker basket. Because as everyone knows the ultimate chic is to upcycle your once emptied Fortnum & Mason hamper in your home to decorate and de-clutter your home stylishly. Or to store your wellies.
Told you. A wicker picnic hamper is definitely the most stylish way to transport your food and drink to your favorite picnic spot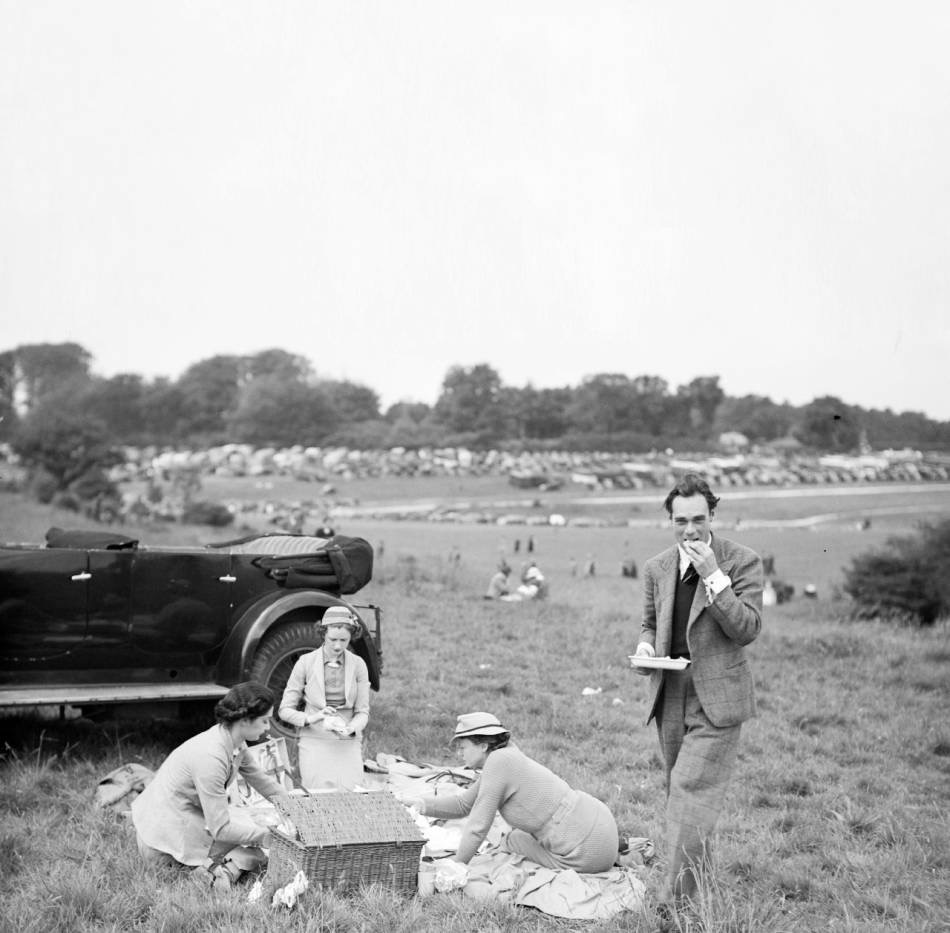 Hits: 1478