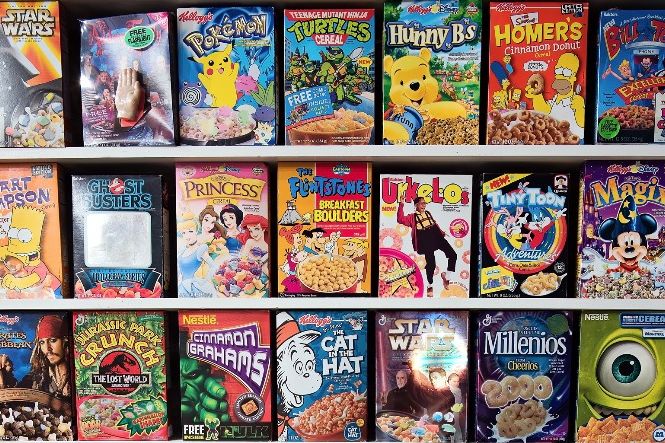 Craving for comfort foods in these stressful times is understandable. However long before these surreal times, two hipster guys found a solution to their craving and creating a nostalgic trip down memory lane.
Cereal obsessed Belfast-born twins Alan and Gary Keery opened their first little café in 2014 situated in Brick Lane, East London. The 90's themed café sells bowls of sugary breakfast cereals from around the world all day long. To further your "dining experience", cereals are also used in many of their dishes and beverages, from chicken to ice cream and alcohol to milkshakes.
So how did this idea to serve branded cereals in a bowl and create the first cereal themed café come up, you may ask ?

Well simply by experiencing a morning hangover during a lunch break in Shoreditch and craving a "sugary cereal fix". Not very glamorous I grant you, but after conducting their own market research and being inspired by the 2007 film Flakes, Alan and Gary proceeded to open their first café. By 2017, they opened a second café in Camden where the location features a retro vibe, complete with beds used as seating around tables. The same year, they opened in Dubai another of their colorful eateries in a mall.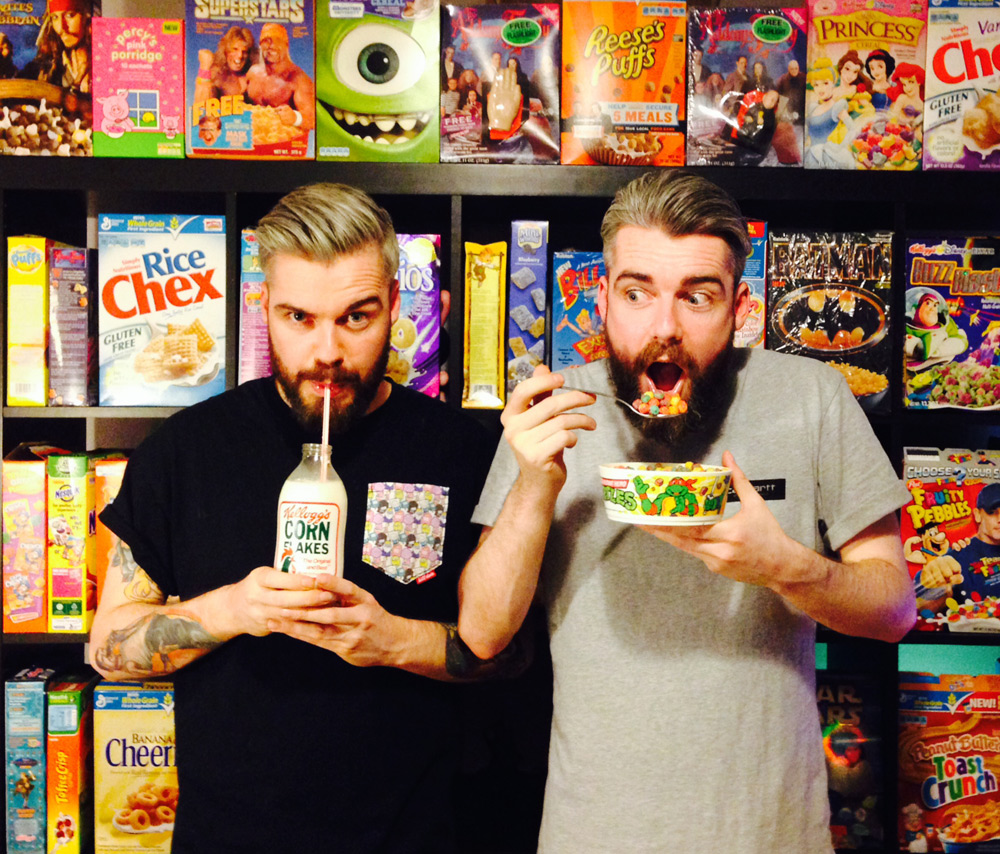 Decorated with novelty cereal boxes, vintage milk bottles and other cereal related memorabilia, the retro style is highlighted with the exposed brickwork, formica
furniture and 1980's and 1990's music. The café imports them from all over the world. Countries include South Africa, America, Spain, France, New Zealand, and Australia.

"We have literally scoured the globe to try and find the best of what cereal has to offer" says owner Gary Keery.

The Cereal Café opens from 7.00 am to 10.00 pm serving over 120 different kinds of cereal (including gluten-free) , 13 milks and more than 20 additional toppings.
So for all you nostalgics and cereal lovers of the world, the Keery brothers are waiting for you. For the curious, Cereal Killer Café is definitely worth a visit, once the lockdown is behind us, no matter your age, you'll leave the café feeling like a kid again. And just for that, it's worth a visit.
I HAVE JUST LEARNT TODAY, 9TH JULY 2020, THAT SADLY THE CEREAL KILLER CAFE HAS SHUT ITS DOORS. 2014-2020.