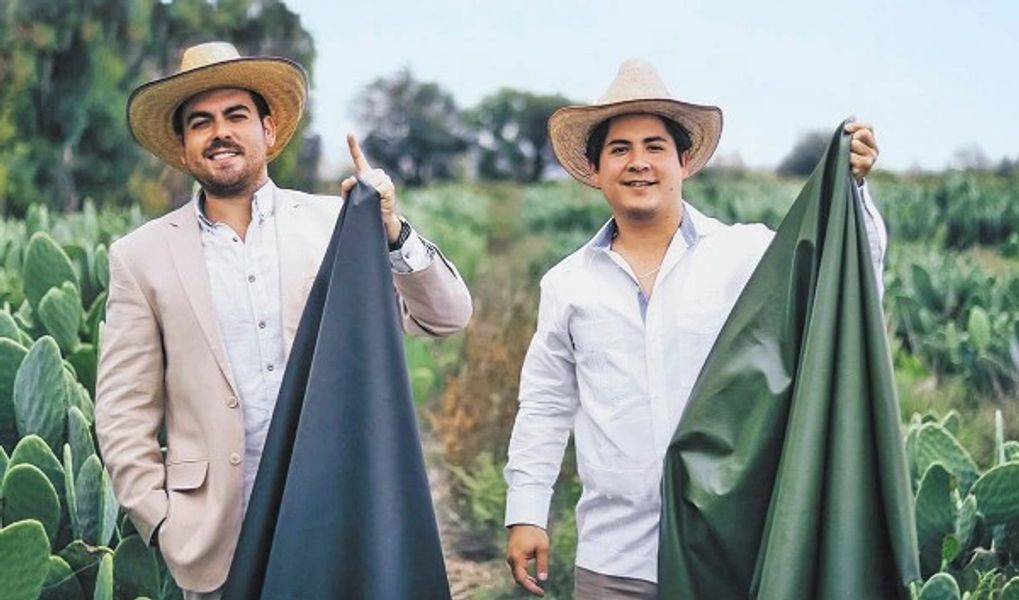 With all the talk about the fashion industry being the biggest polluter, here is a piece of good news for the future. Two Mexican partners Adrian Lopez Velarde and Marte Cázarez have founded a company called Adriano di Marti dedicated to processing cactus plants into a new material that is said to be almost identical to leather.
This new vegan leather named  Desserto is totally animal free which will certainly have the approval of animal movements across the world. Desserto the first of its kind on the market, has the potential to make the fashion industry more sustainable since it offers a material with no toxic chemicals, phthalates or PVC.
A cactus does not require a lot of water and stores moisture in its roots, leaves and stems which allows it to regulate its own food intake thus making it sustainable. The company will also be adopting the use of natural dyes to process the leather which will further reduce its impact on the environment.
The innovative brand first showcased its line last year at Milan's  Leather Fair Lineapelle 2019 and created a buzz. Desserto's cactus leather is organic, partially biodegradable, soft, durable and high enough quality that it can be used to make clothing, accessories, furniture and even car interiors.
For the moment their product is unavailable to the public but you can be sure we'll be on the look out for the cactus revolution.