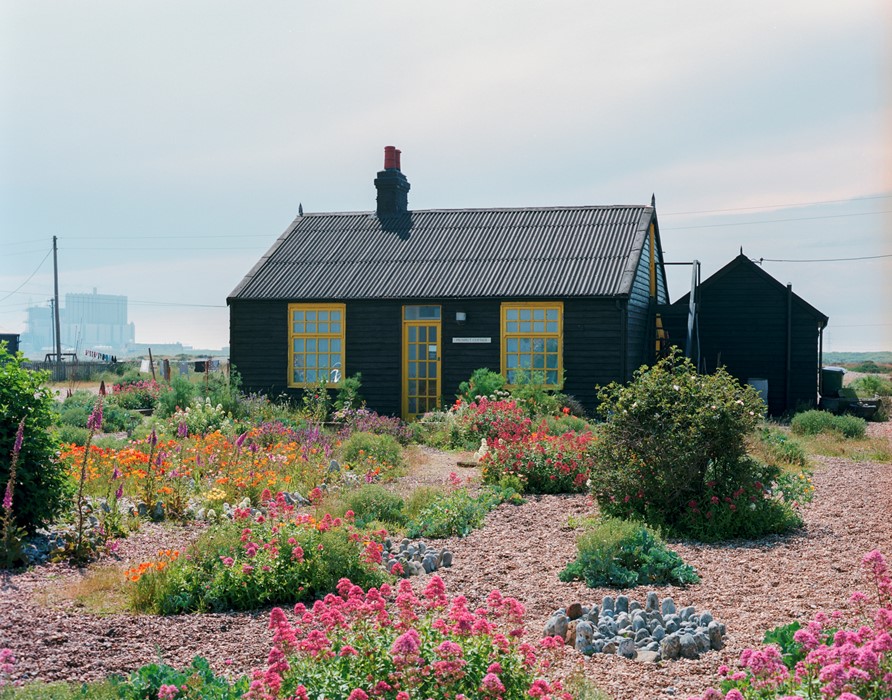 Following a ten-week crowdfunding campaign led by Art Fund, filmmaker DEREK JARMAN's Dungeness home, PROSPECT COTTAGE, has been saved after more than £3.5 million was raised for its preservation.
Over 8.100 donations were received to ensure the survival of the culturally important cottage. The garden and cottage lie on the desolate Kent coastline close to Dungeness nuclear power station.
The artist, filmmaker and writer spent the final years of his life in the cottage where were kept his notebooks, sketchbooks, letters, drawings and photographs as well as various artworks.
The money raised for this preservation will also allow for a permanent endowment to cover maintenance, as well as a residency program, activities in Jarman's fields, guided visits and funds to maintain its famous garden.
The fund began attracting numerous high-profile backers, including Jarman's protégée Oscar winning costume designer Sandy Powell.
Most of the donations came from the art world however other fundraising campaigns were undertaken and notably an initiative from Sandy Powell.
She created a canvas suit which she wore to the Oscars, Baftas and Critic's Choice Award which was then signed by over 200 Hollywood celebrities from Scarlett Johansson to Leonardo di Caprio and Brad Pitt.
On March 11th 2020, the suit fetched £16.000 at auction in London. It was sold to a private buyer at Phillips Auction House.
Undoubtedly, the triple Oscar winning costume designer's contribution and advocacy to Prospect Cottage and Derek Jarman's legacy helped to achieve this target.
Some of Sandy Powell's Film Credits (the list is long)
Shakespeare in Love, The Aviator, Shutter Island, Carol, The Wolf of Wall Street, The Irishman.
Images are reposts from Sandy Powell's instagram account : https://www.instagram.com/thesandypowell/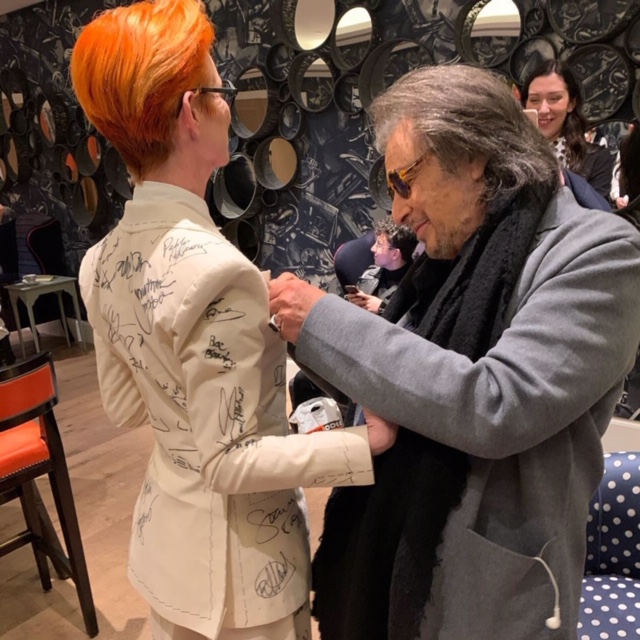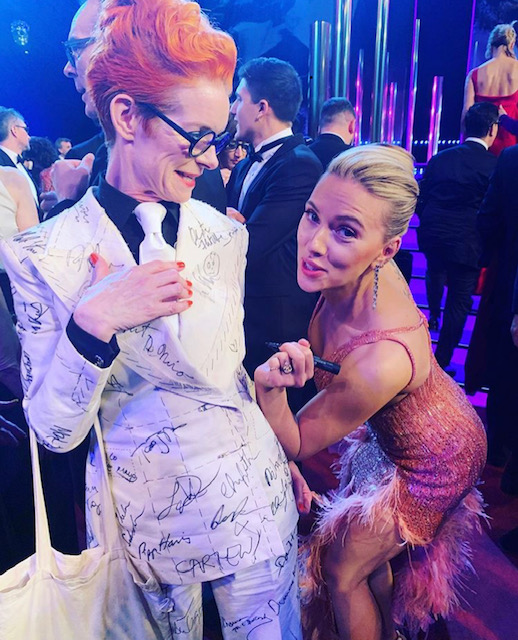 Hits: 17